---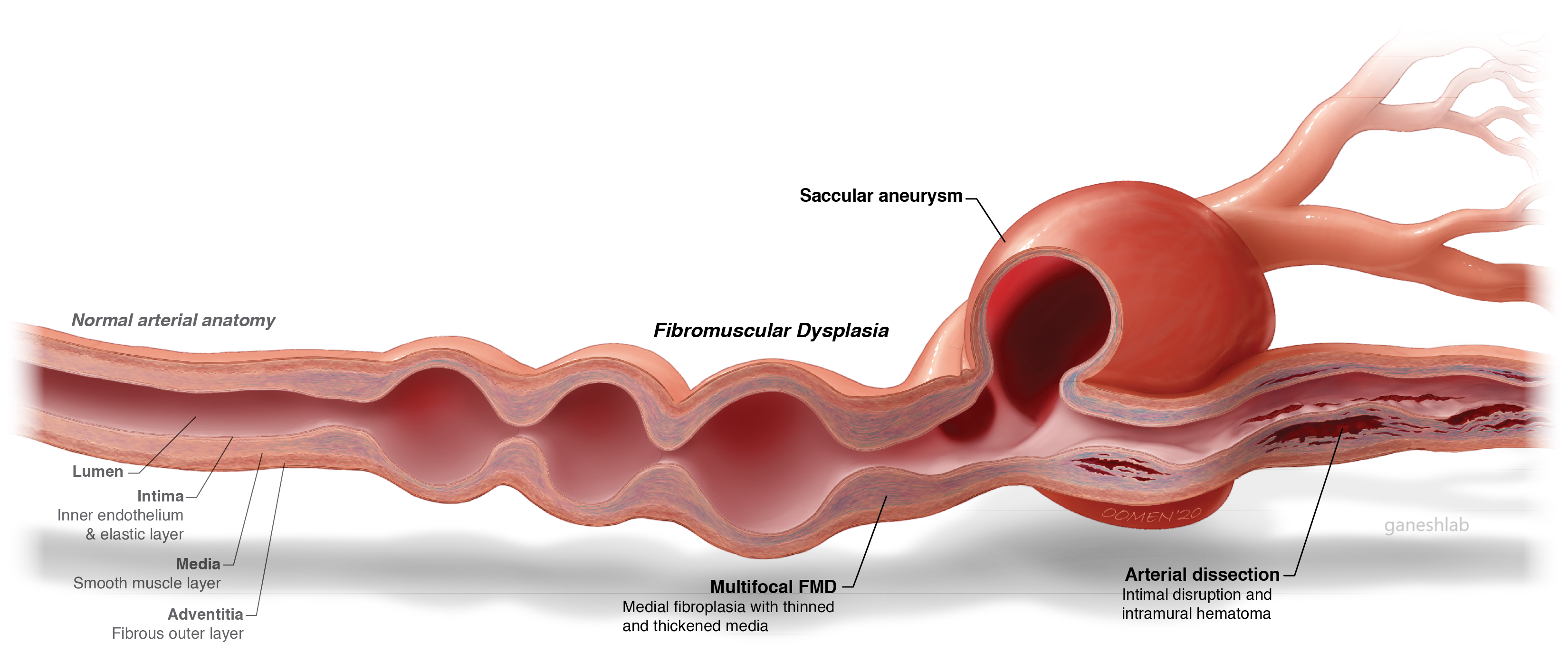 Clinic Information
Cardiovascular Medicine appointments with Dr. Ganesh
Vascular Surgery appointments with Dr. Eliason
Refer Patients to Research
Arterial Dysplasia Genetic Study
Spontaneous Coronary Artery Dissection (SCAD)
2018 AHA Scientific Statement on SCAD
Spontaneous Coronary Artery Dissection: Current State of the Science: A Scientific Statement From the American Heart Association
2019 Canadian SCAD Update
Canadian SCAD Cohort Study: Shedding Light on SCAD From a United Front
Fibromuscular Dysplasia (FMD)
2019 International consensus statement on FMD
First International Consensus on the diagnosis and management of fibromuscular dysplasia
Fibromuscular Dysplasia Society of America (FMDSA)
Physician Resources
Radiographic Surveillance for FMD
In order to facilitate a uniform clinical protocol and workflow when ordering the complete surveillance by CT, Diagnostic Radiology has implemented a new SmartSet for head through pelvis CTA. MRA, such as for head/neck or chest imaging, would need to be ordered alternatively to the corresponding CTs in the checklist.

The name of the SmartSet is "CAR SUR Arterial Dysplasia / FMD" in which the "Reason for Exam" fields for each CT order are defaulted with the indication "Arterial fibromuscular dysplasia.", along with that text defaulted to obtain the appropriate protocols and reformatting.

When ordering in MiCHART, this SmartSet can be marked as a Favorite in the SmartSet Activity by starring the SmartSet for more efficient access in your personal log-in.